Clinical Staff
David Seagle has happily provided care for the Charleston community for 24 years. He is one of the few Orthopedically Certified Physical Therapists in the area and has degrees from the College of Charleston (Biology) and from MUSC (Physical Therapy). Such a background allows him to draw from a diversity of skills and to care for a spectrum of patients ranging from the professional athlete to someone needing care with basic life functions.
Most of his career has involved leading and co-owning a successful Physical Therapy clinic located West of the Ashley, emphasizing compassion, friendliness and a sense of family. He has taken pride in giving back to the community, with direct involvement in sideline medical coverage for local sports teams, as well as being a Physical Therapist for the Southern Conference College Basketball tournament and Spoleto professional Ballet events.
David looks forward to continuing to serve the Charleston area with a focus on implementing treatment plans that consider each and every patient's goals, no matter how small or how large those goals are.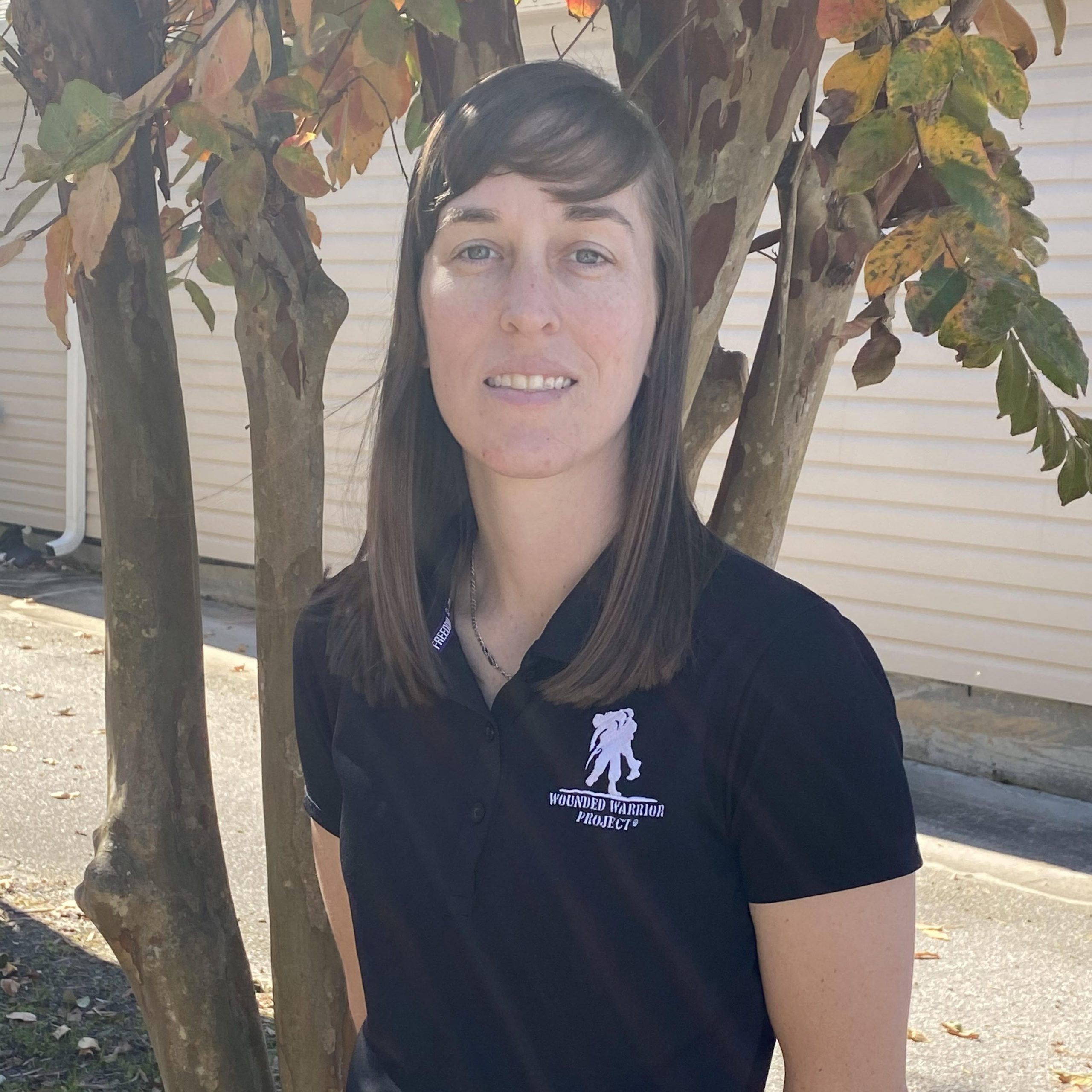 Tori Darling serves as the clinic director of Rehab Carolina's Berkeley clinic. Tori graduated from the University of Pittsburgh (Bachelor of Science in Athletic Training -2010) and received her Doctorate in Physical Therapy -2014 from Gannon University. She has been a physical therapist in the Charleston Community for several years and has worked in outpatient physical therapy in Summerville since 2016, previously she worked in Moncks Corner. Her passion for sports injuries and recovery drove her towards a career in Physical Therapy. Her diverse background in sports medicine and generalized orthopedic care allows her to care for a full spectrum of patients from athletes to someone looking to get back to caring for themselves or loved ones.
Outside of work Tori's other passion is traveling to Pittsburgh Pirates games, and she has a cockapoo Pup named "Tucker" who she spends the rest of her free time with.
Joe Gigliotti has been a practicing physical therapist since 2019 where he started his career in the Greater Philadelphia area. During his time, he has worked in the outpatient orthopedic and sports medicine side of Physical Therapy. Following graduation, he completed a sports residency which included treatment of athletes from the Philadelphia Phillies Organization, Rutgers Football Athletic Department and Temple Universities Athletic program. His passion for treating was followed by instructing as a teaching assistant for Temple University's DPT program.
In Joe's free time, he loves staying active whether it is out on a paddleboard, bike riding or running. He also enjoys traveling to new places, meeting new people, attending various sporting events and hosting family/friends.
Hunter Bowie has been practicing physical therapy in Charleston since 2003.   Originally from Edgefield, SC, he graduated with a BS in Biology from Clemson University and obtained his Master's in Physical Therapy from the Medical University of Charleston.   While at MUSC, he won the Rowley Award for clinical excellence.   
In his career, Hunter has been an Orthopedic Certified Specialist and a certified Clinical Instructor.   He was named MUSC's Clinical Instructor of the Year and he continues to guest lecture there.   In 2011 Hunter  was the recipient of the SCAPTA Butch Buchanan Award for Clinical Excellence in South Carolina.   He has represented South Carolina at the APTA House of Delegates.  Since 2016 he has served on the South Carolina Board of Physical Therapy Examiners. 
 Hunter enjoys treating patients with orthopedic conditions and loves building relationships with patients and their families.   In his spare time he spends time with his wife and children, enjoys an active church life, and loves cheering on the Clemson Tigers.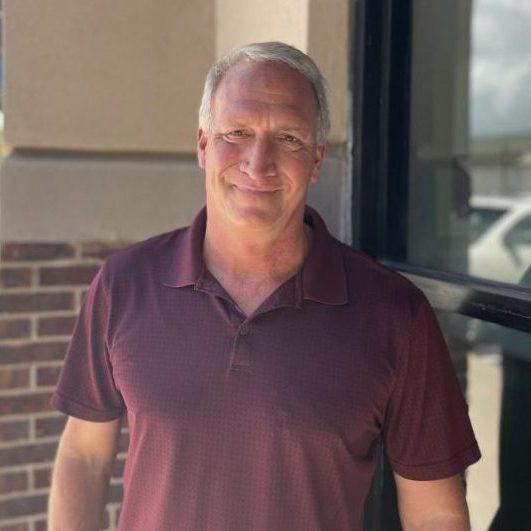 Mark Rutledge has been a physical therapist in the Charleston area for over 30 years. His passion and focus has always been on orthopedic/musculoskeletal injuries and post-surgical rehabilitation. When asked what area of the body he prefers to rehab, his answer is always "anything musculoskeletal from head to toe" as he has developed his skills and furthered his education over the years. His expertise is critical to students, as he is an adjunct professor and guest lecturer at the Medical University of South Carolina. He is a past delegate for the South Carolina Physical Therapy Association.
Mark is an All American swimmer from the University of South Carolina and was awarded a Physical Therapist position at the swimming venue for the 1996 Olympics in Atlanta. His love for swimming led him to create an open water swim in the Charleston Harbor (The Lowcountry Splash), using his not-for-profit foundation to raise money for a learn-to-swim program that provides free swim lessons to kindergarten and first graders in the Charleston County School District. This year (2021) will be the 20th anniversary of the Lowcountry Splash. Mark is married to Mirjam, and they have 6 children together, leading him to be family-oriented. Between his organization and PT clinics, his work feels more like play. He is extremely involved with his patients, and hopes to continue treating anyone that walks through the front door.
Kim Stoltzfus, graduated from Lebanon Valley College with a Bachelor of Science in Health Sciences in 2005 and then obtained her Doctor of Physical Therapy degree in 2007. She is a Board Certified Specialist in Orthopedics (2016) and enjoys treating the orthopedic and post operative populations. In 2021, she has become interested in new focuses for continued education: Plant-based Nutrition Certificate (a focus to improve health/wellbeing of the community which starts with what we put in as to reflect what we will get out and how we can move and exercise) + Lifestyle Medicine (relating chronic disease, nutrition, exercise, stress, sleep, and social connections – working closely with physicians as team to make sure the best outcomes are achieved to live our best life – and to assist to help prevent, treat and reverse chronic disease through lifestyle changes).
Kim is married to her husband Glen (both born and raised in Lancaster, PA) and they love their "4 legged-furbaby" cat named Leya. Kim moved to Moncks Corner in 2018 for a change. She enjoys foodie adventures, time in the mountains of northern PA and the warmth of southern Florida and the Florida Keys (time in God's nature) Her background is in gymnastics and band (concert/marching) – she says she has always enjoyed movement and creativity and beauty of how they can mesh together.
Madison "Madi" Sheppard, graduated from Trident Technical College with an Associates in Applied Science to practice as a Physical Therapist Assistant. While at Trident, she served as class president and advocated for students and faculty during the onset of the COVID pandemic. Her interest in physical therapy was sparked by her own personal experience receiving treatment after sustaining a significant foot injury. Madi grew up traveling both within the US and abroad as the daughter of a US Marine. Living in Japan afforded her the opportunity to play competitive volleyball and basketball all over Asia. in 2018, Madi's family relocated to Charleston where she pursued her career aspirations to work with physical therapy patients with a wide variety of musculoskeletal disorders and injuries.
When Madi is no working, she enjoys traveling, going to the beach and spending time with her family. Her favorite quote is "May small people, in small places, doing small things can change the world" by Eduardo Galeano.
Since earning his Associates Degree in Applied Science as a Physical Therapist Assistant from Trident Technical College in 2017, Tommy has had the privilege of serving the people of the Charleston area. With his background as an athlete and a passion for patient care, it was an easy decision for Tommy to continue into a career in outpatient orthopedic physical therapy. Tommy has experience in the treatment of multiple disorders and injuries and prides himself on ensuring that his patients are receiving the care they deserve while helping them to return to a full functional lifestyle. As a native Charlestonian, Tommy has a great sense of pride in this community and looks forward to treating everyone as they are his neighbors and friends.
Front Desk Staff
Hailing from the North, Sarah has had the privilege of calling Charleston her home since 2018. She has been working in healthcare office support since 2015 when she was an Optician, but has found her calling within the physical therapy world. Sarah loves being the first point of contact for the patient, getting to know them over the course of their treatment, and seeing them progressively feel better. She looks forward to growing within the community and making it easy to access premium care